You're invited to SU's Spark Live Startup Feature
What is the future of urban farming?

19 January 2021 9:00am PT / 17:00 UTC
Food production is changing exponentially, and with it, the allure of urban farming is accelerating. Imagine a world where consumers grow fresh food in their homes - no matter where they live - democratizing access to sustainable agriculture technologies and healthy food.
Can't picture it? It's happening, and Hexagro, our January Spark Startup Feature, is at the forefront. Register for this event on January 19th at 9:00 AM PST by filling out the form on this page.
Spark Live Session Overview:
Hexagro is a Milan-based startup leveraging vertical farming technologies to reconnect people to nature and provide democratized access to healthy food. Hexagro's founder, Alessandro Grampa, discusses how their modular systems use high-pressure Aeroponics, LED light, and sensors for the efficient growth of fresh plants any time of the year. He'll also cover:
The current food production market environment
Agriculture-vertical farming
Centralized vs. decentralized models
The biomimicry approach
Hexagro's envisionment of the future
Join Our Distinguished Expert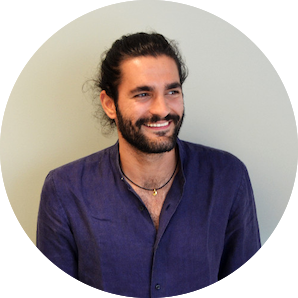 Alessandro Grampa


Founder, Hexagro
Alessandro Grampa is an Italian born food gastronome and entrepreneur. He is the co-founder, CMO, and business developer of Hexagro.
What to Expect During Our Session
Spark Live Startup Features are designed to showcase various startups in the Singularity University community and inspire our network. Session details include:
Title: Startup Feature: Hexagro
Date & Time: Tuesday, January 19th, 9:00 AM PST
Duration: 60 minutes
Cost: Free
Recording: This session will be recorded, however, you must be a subscriber of Singularity University's Spark platform to access recorded sessions.

What is Singularity University Spark?
SU's Spark Learning & Innovation Platform provides you a scalable platform that allows your workforce to learn and connect from anywhere. We will provide you with the best learning paths that align with the needs of your organization. We will give you the resources and connections that can strengthen and transform your organization today and tomorrow.