Empower Creative, Resilient Leaders
There has never been a better time to invest in developing the mindset, skillset and ecosystem needed to create a successful future for your business.
Over the past decade, Singularity University (SU) has helped more than 75,000 corporate leaders gain an exponential mindset and transform new ideas and technologies into impactful solutions.
We are continuing this mission with SU Spark, a customizable learning and innovation platform that teaches actionable insights from leading technologists, futurists and leadership experts, and fosters relationships among a global community of peers.
Submit the form and someone from our team will reach out to you to schedule a call.
Request a Call With a Spark Advisor
Why Singularity University Spark?
SU Spark helps leaders and organizations address growth challenges and identify innovation opportunities unique to your organization's mission, culture and stakeholders.

Do you want to:
Develop adaptability and resilience to lead in an uncertain world?

Upskill and reskill the workforce of the future?

Scale learning to a global workforce while reflecting local content?

Are you looking to:
Gain insights and perspective to shape a future strategy and vision?

Deliver tangible business solutions and value for your organization?

Build an innovative culture?

Are you thinking about how to:
Develop new opportunities for your organization?

Identify, prioritize, and cultivate new partnerships?

To find ways to re-imagine the future of your vision and strategy?
Learn to See Opportunity in Current Challenges
SU Spark is designed to help businesses address strategic challenges and identify innovation opportunities unique to their mission, culture and stakeholders.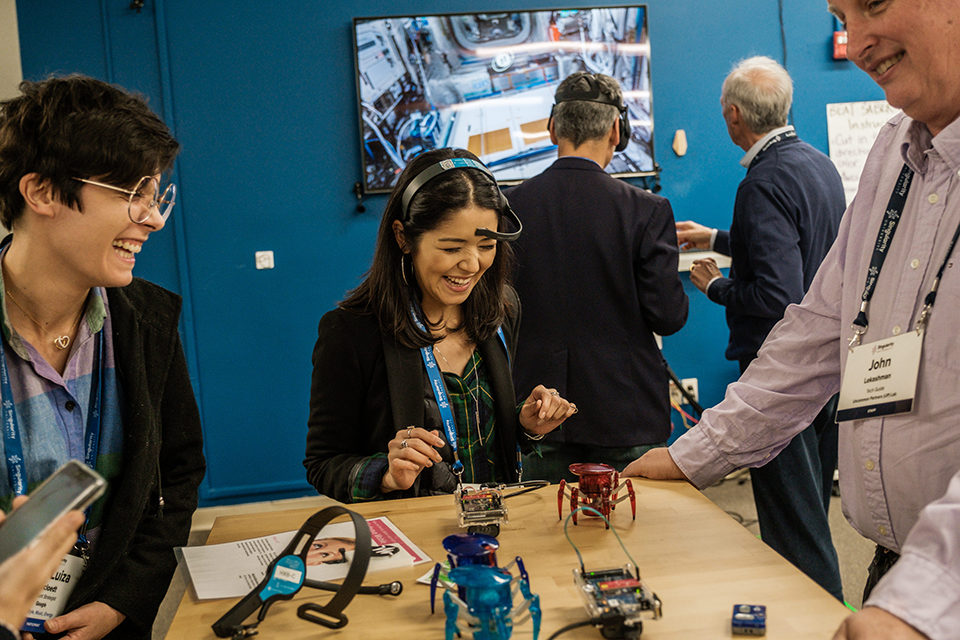 Upskill and Reskill your Workforce
Flexible, modular digital learning pathways to develop specialized skills within your workforce through scalable, self-paced and live group learning experiences, anywhere in the world.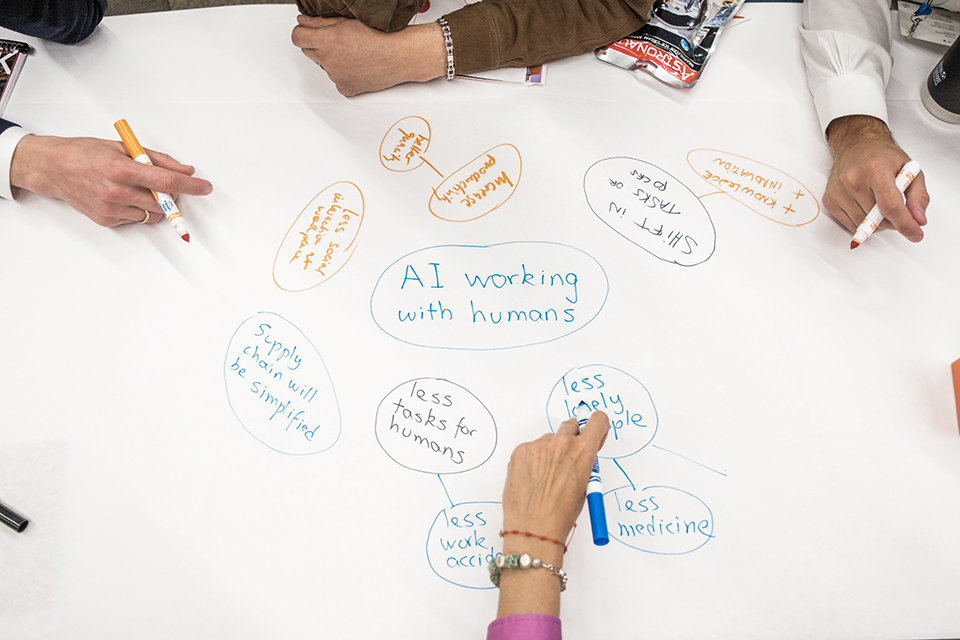 Shape your Future Vision and Strategy
Live sessions loaded with relevant and timely insights about cutting-edge technologies and trends, led by the world's foremost thinkers and practitioners in unique collaborative environments.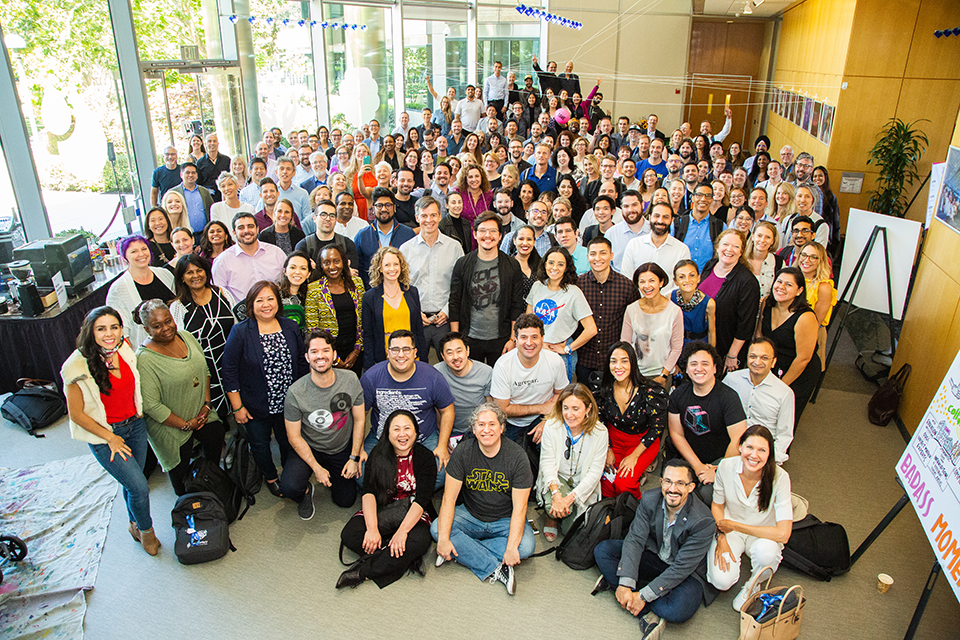 Engage with an Extensive, Global Network
Share best practices, design solutions to business challenges and identify new partners through private Micro-consulting sessions and facilitated, goal-driven small-group executive Leadership Forums.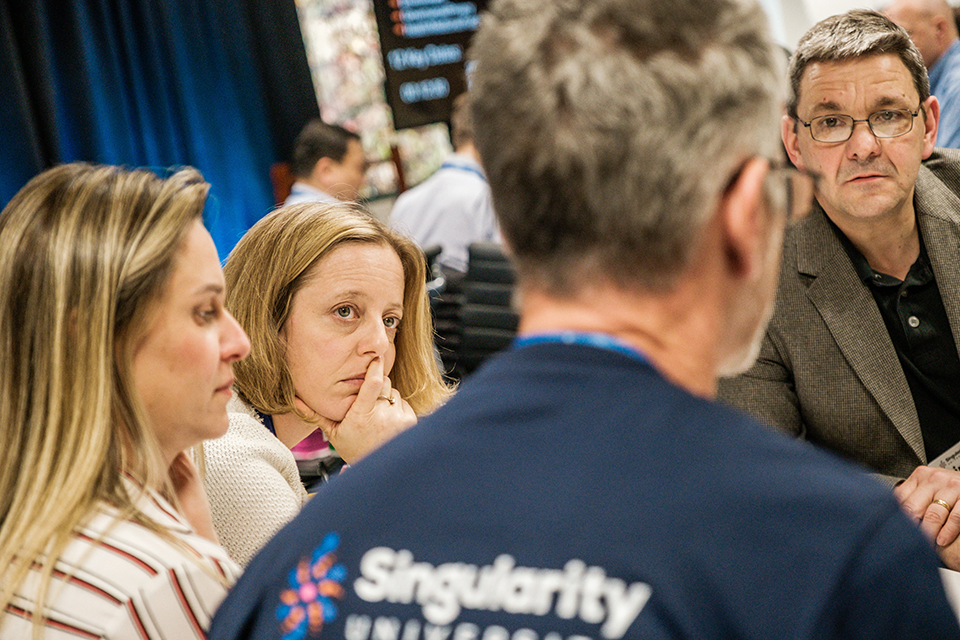 Partner with SU Strategists to Guide You
We'll provide recommendations for content, connections and more to help guide you on how to maximize the benefits the SU Spark platform delivers to your organization.
A Customizable Platform for Transformative Change
Each business will tailor their SU Spark experience to support goals such as culture and mindset shift, leadership and skill development, creation of a strategic future vision, new product or service innovation, ecosystem and partnership development, and more. Features include:

Learning Journey Design
SU's proprietary assessment matches SU contents to your objectives, taking into account strategic challenges as well as the unique needs and context of the leaders who will be participating. In addition, you can use this assessment as a guide to engage your team in discussions and further increase learning.

Digital Learning Paths
SU curated its transformative Learning Paths to help organizations explore the implications of exponential change and technological innovation, and prepare leaders to guide their organizations and society. Each Path includes three to four hours of digital content delivered in 30 to 60-minute modules and guided by a facilitator.

SU Spark LIVE
Interactive series curated by SU to keep your organization current on the stories, trends and tools that matter today and will transform tomorrow. Featured Experts and Practitioners will lead collaborative sessions to provoke broad thinking, re-evaluation of existing ideas, and connections with exceptional individuals from around the world.

Micro-consulting Sessions
Search, identify and schedule private sessions with an SU Expert and six to eight participants from your organization. Whether you need a deep dive on how to implement AI for a specific project or guidance on how to shift to a more sustainable business model, SU can help you find and access relevant and timely expertise to support you on your journey.

Custom Virtual Content
Virtual learning sessions customized to supplement your organization's objectives. Organizations may use this benefit to deliver expert synthesis and facilitation to supplement recorded Learning Paths, provide in-depth learning and feedback sessions, or design an entirely custom Learning Path.

SU Spark Leadership Forums
Cohorts of 6-10 senior leaders from different organizations collaborating to discuss curated learning content, peer-directed challenges and feedback, and goal setting on a six-month or annual basis. Forums will be facilitated by SU and sessions will be dedicated to specific topics relevant to participants, ranging from the future-of-work to innovation strategy and more.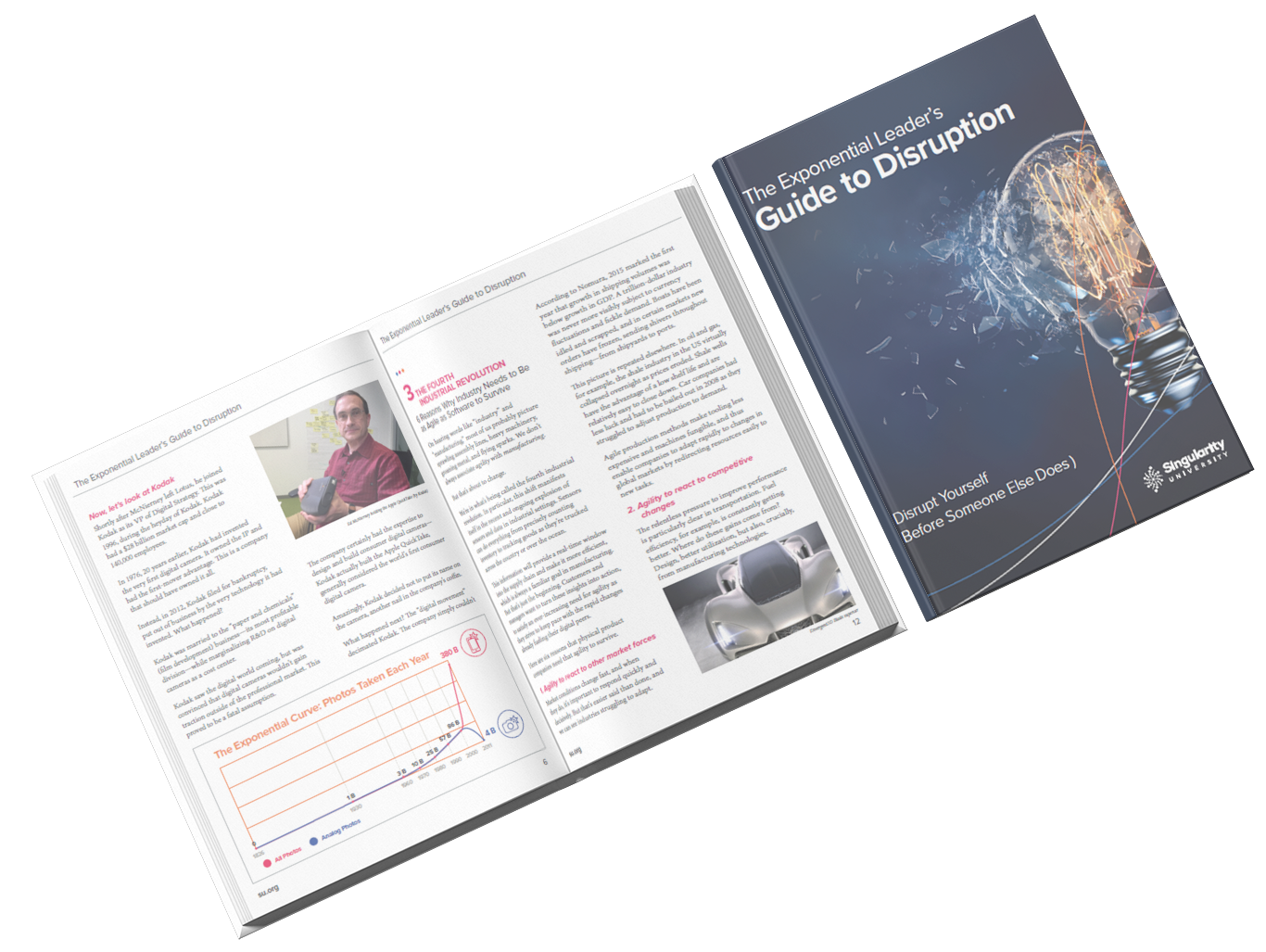 Know what Questions to ask, and


How to interpret the Answers
Disruption cannot happen without innovation, innovation cannot occur without experimentation, experimentation cannot occur without the possibility of failure, yet failure is one of the most terrifying human fears that often leads to innovation paralysis or disruption of denial. Are you prepare for the future?

"Thanks to SU, we were able to gain tangible results that helped to get the organization moving forward. I had so many people telling me afterwards that they wanted to continue to work on these projects, in order to make sure they continued and didn't drop into a black hole. SU helped to curate the discussion of technology, methodology, and design, as well as conducted the workshop and kept us focused on walking away with a plan of action."

- Dirk Schapeler, iHUB's VP Digital Innovation US, Bayer